iPhone Repairs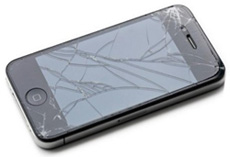 Smartphones are becoming the norm and one of the most popular is of course the Apple iPhone. We've been repairing the iPhone's since their inception here in Australia and we are proudly one of Queenslands largest iPhone repairers.
We treat your equipment like it's our own so you can be assured of a quality repair.  We provide repairs on the iPhone 3G, iPhone 3GS, iPhone 4, iPhone 4S and the iPhone 5 and we will be repairing the newer models that get released as well.
Typical iPhone Repairs include:
Cracked Glass / Screen Replacements

– Shattered, smashed, cracked, get it fixed fast!

Batteries not holding charge - Replaced quickly and easily
Liq
uid / Water Damage Repairs - Whether it be just to recover data or to get your phone going again, we have a high chance of repairing your phone
Home Buttons - not responsive or not working at all
Loud Speakers – too quiet or crackly
Microphones – people can't here you during calls?
Earpieces – unable to hear anyone during a call?
Dock Connectors – Pins bent or broken?
Software Faults – We can restore our phone's software and/or update it as well
Front Camera
Rear Camera
This is a sample of our iPhone repairs, if you find something which isn't listed above just give us a call on (07) 3114 2557 or drop us a line and we'll get you back on track.